The tools for prototyping are becoming better and better. New solutions arise every other day, and they each come with their set of features. Browser-based tools like Webflow allow you to design in HTML and javascript code, without writing it. Others like Macaw (or Scarlet) – that recently became part of the InVision brand has focused on a standalone app. The premise is the same: what you see is what you get (which is not true for the relationship between Photoshop/Sketch to complete frontend code). Either way, it still has a learning curve, requiring some understanding of what is going on behind the WYSIWYG interface.
‍
With the right hacker-mentality this is possible, and to be an interaction designer today, you have to get your hands dirty.
The thing is: prototyping comes in a million different flavors, and how you choose to combine your dessert, depends on the project at hand. Let's look at 5 examples, and what the tasty, delicious combo could be:
1. The Award seeker.
Web sites that require a high level of graphic detail or high level of a technical experiment to wow the audience. Could be launching a film, a game, a highly profiled product like a new car or a state of the art portfolio. The aim is to get recognized, awarded and profiled.
This would require a great detailed art direction, storyboarding, planning, sketching… The art director is king (backed by a team of loyal servants). Usability does not matter. Experience does. Can it go viral? The target is a show-off, to egos, colleagues, award show judges and – if lucky – they also actually do something good for any client involved. The prototype could be a storyboard on paper, great fidelity sketches, designs, animations, rough movie sequences that convey the idea before production kicks in. It's a team effort, like creating a great movie is. It might go viral and be a success, but it will also quickly be forgotten, because we are used to seeing so much great stuff, that the competition is hard here.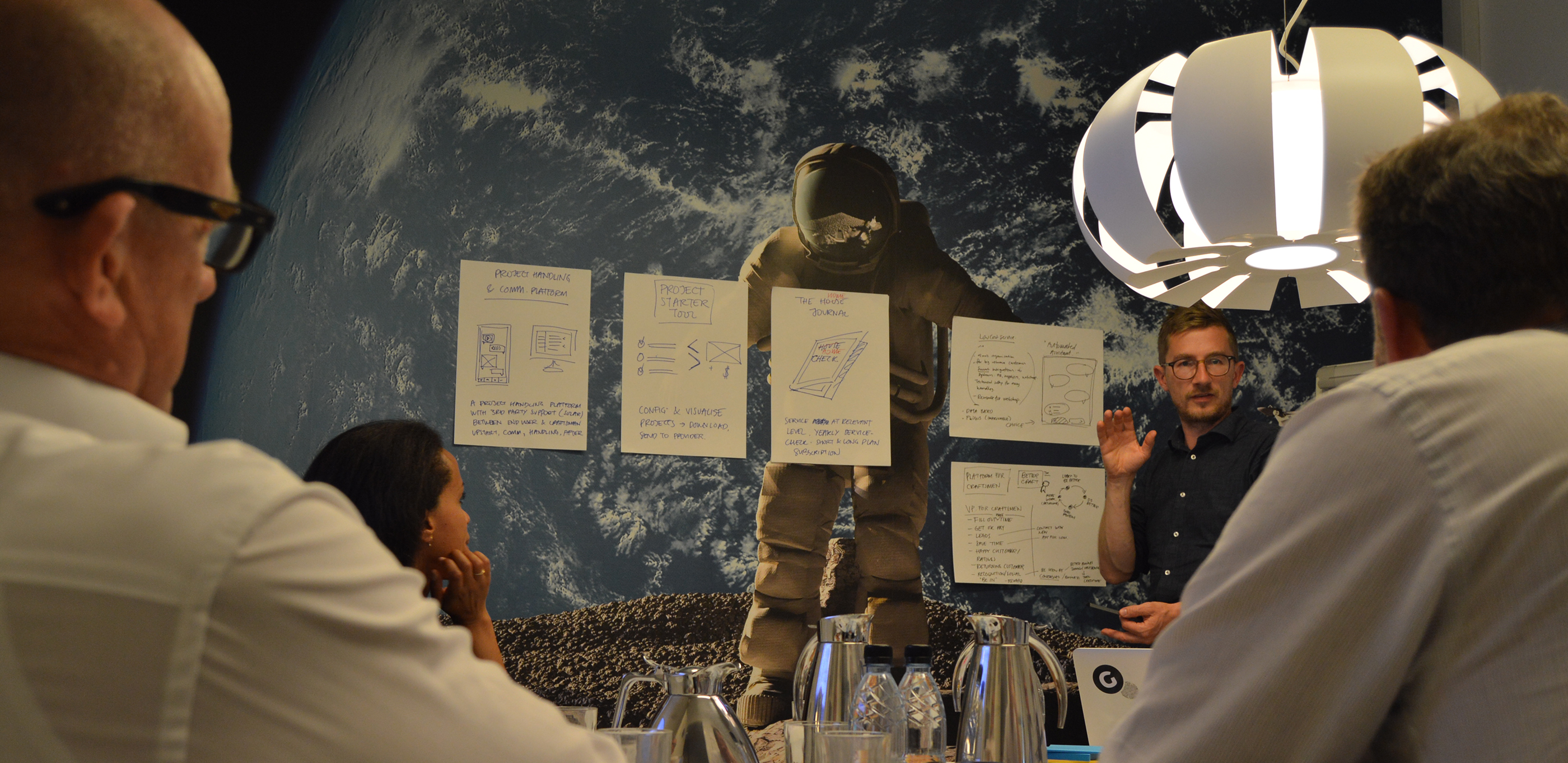 2. The web shop.
Persuade and convert. A lot of complexity is often going on for the UX team here. Branding flows for browsing, placement of persuasion data like comparables, pricing, discounts, delivery and more.
This is where data gurus and SEO sharks will tell you its their way or no way. If the product converts, everybody is happy and you can't argue against profit. Also: everybody is shopping on their mobile theses days, right? Prototyping therefore makes great sense: build something fast, and then rebuild it in x number of variations to test them all and see which one appeals. Then you actually develop two or three variations that go live, to A/B test and again measure conversion. Prototyping here actually never ends, as a commercial corporation in its nature will always have an interest in selling more, and the development of technology, design, and with the competition is ongoing. You have to keep optimizing, adjust and turn every screw a bit, both on desktop and mobile to stay competitive.
3. The public self-service.
Keeping the public happy, and the expensive phones quiet. Involves a broad audience, old and young that all need logical flows, where the designers have to put away their Cannes-Award-crawling egos and let the UX-team do what it does best.
Requires a certain kind of team, that enjoys the nerdiness of finding the exact right word ("is home saying what we are trying to convey here"). Prototyping starts early, long before any design. So maybe you paper prototype or use tools like Axure to get everybody's opinion in the public organization. And get it again and again, before you actually have to build or develop anything, because that could easily waste the entire budget for that organisation. Then everybody has been heard, and you can go ahead designing and developing, asking everybody to calm down, as we already agreed on it all.
‍
4. Business and corporate.
A very different section indeed. But for the sake of this article, let's focus on the part where the big corporations need to report to stakeholders about financials, etc. So the dot.com of the business, not the commercial part.
Nothing can fail here. It's the share price, the reputation, the branding and much more that is at stake. Both visuals, UX, UI, IA and all the other abbreviations matter here.
5. The Web app:
Complex solutions that are created to solve complex real-life (business) problems. Healthcare apps, Travel search engines, chat or email apps and more. Serves as a tool, more than a platform for informing or entertaining.
This again requires a particular skill set from the team. Being able to perform tasks, quickly, repeatedly and fast so they meet business criteria, of course, needs testing from the end users. At the same time, the integrations to systems out of the web app environment, like flight booking, or inventory management are traditionally the most expensive part of any project. Which is why it pays to be very sure what you are doing before you ask the dev team to go ahead and burn your investment money. The prototyping effort here depends on the team. Paper prototyping can work, as long as things are thought well through. But also high fidelity tools like Webflow can create pages that look and behave similar to the expected final product and hence be tested again and again long before the expensive part of the project kicks in.
X. Bonus:
The design agency.
Of CLIENTS, not our competition, whom we know from school or previous jobs, and see if our website fulfills our business purpose. This is what we are doing right now at Granyon.com, so please bear with us for just a little while more. And let us know if you want to help out testing… clients only ;)
Happy prototyping!